Our Team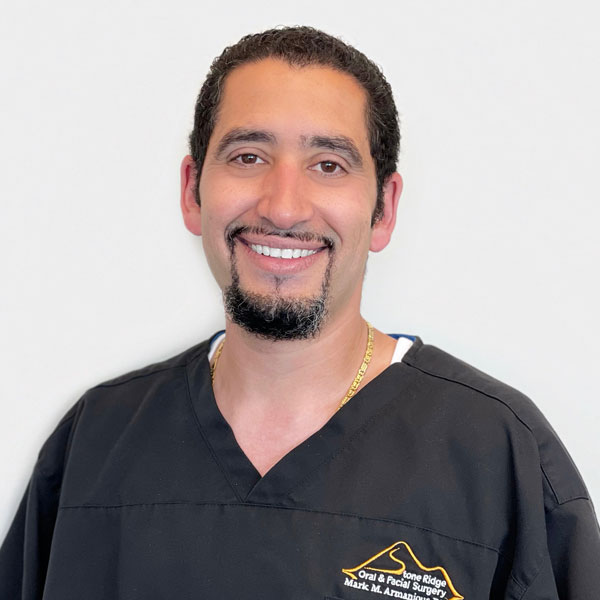 Dr. Mark Armanious
Dr. Armanious is a native New Yorker and moved to Philadelphia to attend Temple University School of Dentistry. He graduated summa cum laude, the highest academic honors possible, in the top 3% of his class. Dr. Armanious was also inducted into the Omicron Kappa Upsilon National Honor Society in 2006. Among many awards Dr. Armanious received throughout his time at Temple, he is most honored to say he was voted the "Most Outstanding Member of the Class of 2006" by the Philadelphia Dental Society. After practicing general dentistry for a number of years, Dr. Armanious pursued his passion for Oral & Maxillofacial Surgery and completed the four year training program at the University of Rochester Medical Center in Rochester, NY. After serving with great honor as Chief Resident, Dr. Armanious and his wife relocated to Northern Virginia in 2012.
Dr. Armanious is a Diplomate of the American Board of Oral Surgery. The board exam is administered by a panel of world renowned oral surgeons who are experts in the field and have published numerous textbooks and credited with many advancements in the profession. The mission of the American Board of Oral and Maxillofacial Surgery is to assure the public of safe and optimal care through the development and maintenance of high standards of certification and re-certification of Diplomates in the specialty.
Dr. Armanious has advanced training in Pediatric Advance Life Support, Advanced Trauma Life Support, and Advanced Cardiac Life Support. He is an active member of the Northern Virginia Dental Society, Virginia Society of Oral & Maxillofacial Surgeons, American Association of Oral & Maxillofacial Surgeons, American Dental Association, and previously served on the House of Delegates for the Virginia Dental Association.
Dr. Armanious is a huge NY Giants football fan and enjoys spending time with his wife, Basma, and their young son, Daniel. You can catch them cheering on the Freedom Eagles and the John Champe Knights at the football and basketball games every season!
We welcome you to visit us at Stone Ridge Oral & Facial Surgery!!!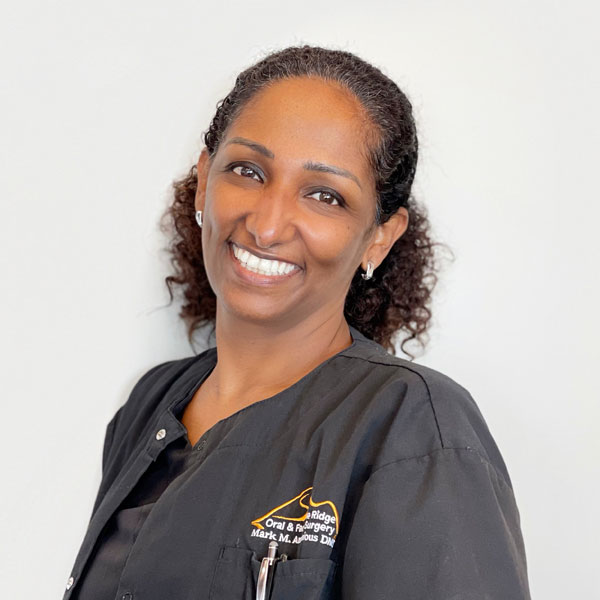 Rahel
Rahel is Dr. Armanious' Lead Surgical Assistant. She has been in the dental field for 14 years. Rahel focuses on changing a patient's stress and fears on arrival to laughter by the end of the procedure! She loves her job because of the gratification of knowing that she makes a difference every day in the lives of our patients. Her extensive knowledge of dentistry and surgical procedures is an invaluable asset to the practice.
Rahel was born in Ethiopia and moved to Northern Virginia in 1996. When not shopping at the mall, she loves spending time with her husband and 3 exceptional daughters.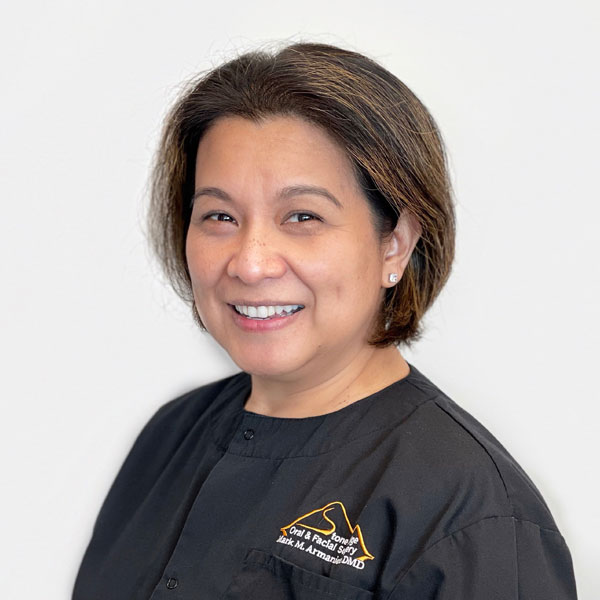 Elenita ("Tita")
Tita brings over more than 20 years experience in the general dentistry and oral surgery fields. She graduated from college and was trained in the dental field in the Phillippines, migrating to the US in 1995 to pursue her passion in dentistry. She firmly believes in treating our patients the way she wants to be treated and will do her best to make every patient's experience as comfortable as possible. When not in the office, Tita loves relaxing, travelling and spending time with her husband and three children.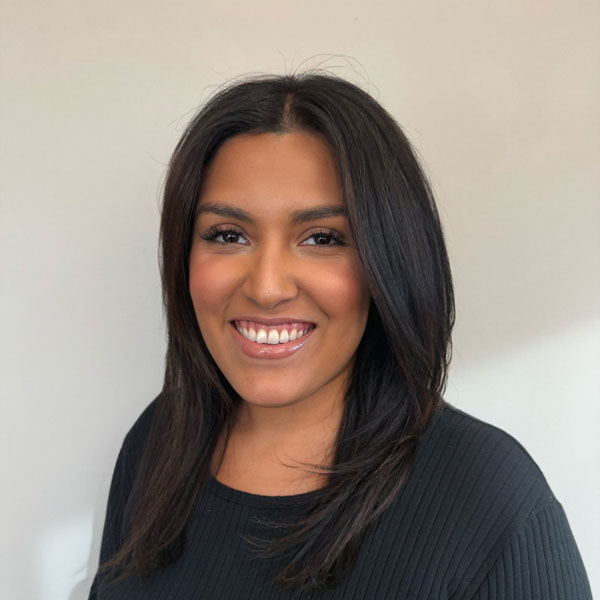 Vanessa "Nessa"
Vanessa brings over 10 years of dental experience to our team at Stone Ridge Oral & Facial Surgery. As our Patient Care Coordinator, Vanessa is dedicated to you, our patient, ensuring everything is prepared for the appointment before you ever arrive to our state-of-the-art facility! Our go-to liaison, Vanessa works directly with your insurance company so you don't have to! She prides herself on reviewing treatment plans in an easy to understand format for our patients. Vanessa served in the U.S. military with a stellar background. She is married and has three wonderful boys. In her free time, Vanessa enjoys watching her sons play football and travel soccer.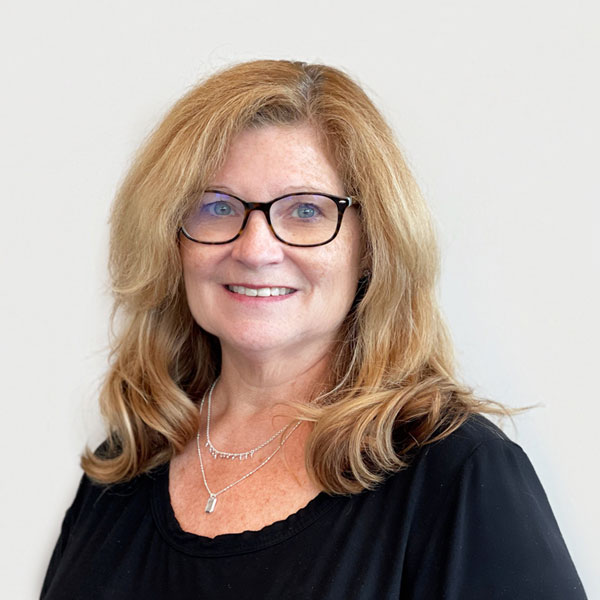 Lori
An avid chef who loves spending time at Hilton Head Island, Lori brings a wealth of knowledge to Stone Ridge Oral & Facial Surgery. Lori and her husband, Scott, recently relocated to the area from Indiana where Lori spent over 15 years in dental administration. Lori's goal is to streamline the entire administrative process from scheduling to handling insurance claims. She truly strives to provide that "personal touch" that so many of our patients are accustomed to receiving at Stone Ridge Oral & Facial Surgery. When not in the office, Lori loves taking drives through Middleburg in her "new" '73 Corvette convertible!